Studio Updates
'The Whole of Us'
June 2019
Delighted to say that another piece has been sold by Cavaliero Finn and has found a new home in Chicago, America.
Hand polished plaster
---
'I Carried You'
June 2019
Really pleased to hear that this piece has been sold by Cavaliero Finn and is off across the pond to America to it's new home in California.
Hand polished plaster
---
Cavaliero Finn Newsletter

Sandra James Garden Commission,
Internal Dialogue 2018

Cavaliero Finn has been working with Sandra James since her graduation in 2015 when, in conjunction with Somerset Art Works we offered her a bursary to develop a body of work for our Somerset Show that year.  Working in plaster and aggregate and jesmonite and aggregate (for external sculptures), these seemingly incompatible materials are chosen by the artist intentionally to suggest levels of human interaction and experience
We love the elegant forms of her sculptures, the juxtaposition of materials used, the simplicity of form and the dialogue she creates between harmony and tension.
Last year Sandra was one of ten finalists in the National Sculpture Prize 2017 exhibition which ran throughout the summer at the Broomhill Art and Sculpture Gardens in Devon.
"Working to commission is very different to creating work to my own brief," said Sandra.
"Typically in the studio my starting point is a word or phrase.  I bring that word or phrase alive by working intuitively translating the form, immediately responding to the shape that emerges; a piece may undergo many changes in this process.
"But working to commission in this case saw me responding to`place'. It brought about different set of rules to making – practical points such as space, light and access being primary considerations.
"Listening to the clients intentions for the use of the garden and being able to deliver a sculpture that subtly expressed these was a real pleasure. I really enjoyed the experience."
---
Cavaliero Finn Show at Royal British Society of Sculptors


Get along to the Royal British Society of Sculptors to catch the last day of @cavalierofinn show…you might even see my work looking out over Kensington.
---
 The Essence of Home
Pleased to be showing with Cavaliero Finn for Somerset Art Weeks 2017. This beautifully curated show in Horton Manor, Ilminster displays the work of many of their artists in this former Grade II 18th Century Manor House.

---
Broomhill National Sculpture Prize 2017
Installation shots of 'The Passing of Time' at the Broomhill Art Hotel and Sculpture Gardens.
#concrete #sculpture #humaninteraction #relationships #fragility #curvedforms #flow #modernism

About the National Sculpture Prize
The Broomhill Art and Sculpture Foundation launched, in 2009, the Broomhill National Sculpture Prize (NSP) with an annual prize fund of £15,000 to provide an exciting challenge for new and emerging UK based sculptors.
Each year ten short-listed sculptors selected by a panel of judges receive £1,000 each to create their proposed sculpture which is then exhibited at the Broomhill Sculpture Park in an annual NSP summer Exhibition.
The competition is open to UK based artists, currently studying (or within 10 years of graduation) an art-related course at a recognised School of Art.
---
 National Sculpture Prize 2017
Really pleased to be one of ten finalists selected for the Broomhill National Sculpture Prize 2017, exhibition starts 1st June.

---
 RWA Drawn 2017
So pleased to announce that I have work selected for this biennial exhibition in The Royal West of England Academy. This year's selection panel includes Martin Clayton, Head of Prints and Drawings at the Royal Collection, Johanna Baring, Director and Curator of The Ingram Collection of Modern British and Contemporary Art and Academicians Peter Randall-Page RA RWA, Sarah Gillespie RWA and Lawrence Nash RWA.
---
Black Swan Arts Open 2016
Delighted this piece has been selected  for this years open call, details below.
Main Gallery
Friday 21 October to Saturday 19 November
The Black Swan's most prestigious event of the year returns to the Main Gallery in October.
This year the selectors of the 100+ works that will be shown are
– Gavin Turk – Professor of Art and Design, Bath School of Art and Design
– Lawrence Nash RWA
– Lucy MacDonald – Associate Director, Hauser and Wirth Somerset
– Mark Francis- Artist
– Suzanne Bisset – Director, Bruton Art Factory
---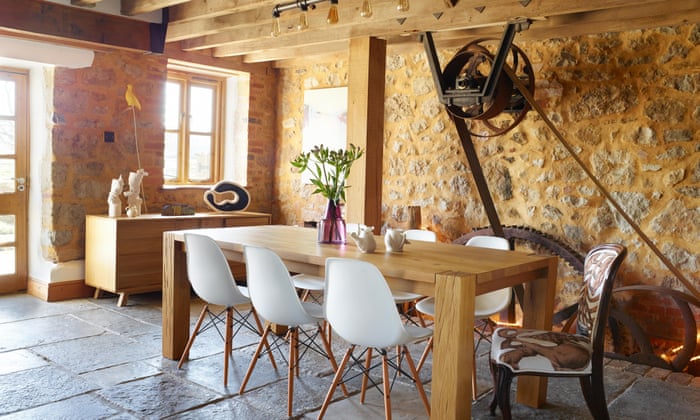 Photograph: Rachael Smith
Collative Spotlight – Sandra J. James – Artist
The New Year is progressing nicely here at Collative Pro and we have some fantastic things to share this year.Speaking of fantastic things to share, today we present a very fine and talented artist, Sandra J. James. Her art is very unique, to say the least, and is definitely the kind of art that gets the mind wondering. Let's get to the interview and see what we can learn.
 Sandra James with Cavaliero Finn – London Christmas Show  Dec 5th-6th 2015
Come along and take  a look at my sculptures in the flesh,  my work will be shown in the gallery's next show, here's the latest news as featured on their website.
Cavaliero Finn's home gallery in Herne Hill, London, opens its doors once again for a Christmas Show featuring a stunning collection of contemporary ceramics, textiles, paintings, sculpture and bespoke design – all chosen with Christmas gifts in mind with prices from £20 – £4000.
Visit the show to see new work from painters Joseph Goody, Gill Rocca, Tony Beaver, Helen Ballardie, Catherine Knight, Angela Charles, Mia Cavaliero and Cameron Fraser and new drawings by Alison Griffin.  Also featured will be: a selection of ceramics by Alice Mara, Fliff Carr, Sophie Cook, Mizuyo Yamashita,  Jo Davies, Daniel Reynolds, Richard Brendon, Janet Stahelin Edmondson and Vanja Badjulz; textiles by Mineheart; bespoke furniture by Sam Edkins andAlexena Cayless and sculptures by Sandra James, Rowena Brown, Matthew Chambers and Pia Wustenberg.
Read about the Christmas Show here
---
Affordable Art Fair, Battersea, London
Cavaliero Finn exhibited at the Autumn show 2015 and I was delighted to feature in such a well attended event alongside some very talented artists. Visiting the art fair was a worthwhile experience it's amazing the range of artworks on offer, and it was fantastic to see my sculptures on show!
Read about the Affordable Art Fair, Battersea, London
---
Interview with Cavaliero Finn
Working with Debra and Juliana is fantastic, they are totally professional and are on hand to offer advice, which is especially relevant to an emerging artist. Take a look at my blog interview for the gallery as shown on their website.
Cavaliero Finn teamed up with Somerset Art Works to offer a bursary to up and coming artists in the Somerset region.  We had a large number of applications but it was Sandra James's work that caught both Juliana's and my eye.  When we first saw Sandra's work we instantly knew we had to see the work in the flesh and find out more about the work.  We were not disappointed.  We loved the elegant forms of her sculptures, the contrast of black, white and red, the juxtaposition of materials used and the dialogue she creates between harmony and tension.   We knew she was right for our portfolio.
Here's a short interview with Sandra talking about her work and her artistic journey. By Debra Finn
Winning the Creative Pathways Bursary: Marketplace Development with Cavaliero Finn / Somerset Art Works, has been a fantastic platform from which to showcase my work. The London/Somerset gallery has been instrumental in my development as an emerging artist and featuring in their recent Somerset show alongside well known established artists has generated some great publicity – Simon Barber putting my image on the front cover of Evolver and featuring inside with an interview by Fiona Robinson, as well as featuring in Period Living Magazine online blog by Robin Savill.
Read the Interview with Cavaliero Finn here
---
Period Living
By Robin Savill October 2015
Somerset Art Weeks offers the perfect opportunity to get inspired, and buy an original piece or two from venues supporting the fabulous work of our local artists. I was, therefore, absolutely delighted to find contemporary art and design gallery, Cavaliero Finn in this year's Somerset Art Weeks guide. Already being an ardent fan of their taste in highly original and beautifully crafted pieces with, as they put it: "…a stand-alone aesthetic beauty that will stand the test of time," I just had to pay them a visit.
---
Evolver
By Fiona Robinson, September/October 2015
Sandra James' sculptures, small forty to fifty centimetre high structures, are deceptive. At first glance they are
reassuringly smooth. Elegant   plaster forms whose pristine white edges contain areas painted with shiny black enamel paint, creating flat richly dark centres with a depth which visually destabilizes the viewer.
But move around this work, observe it from a different angle and you are confronted with a gritty unfinished, friable surface. James has developed a technique fusing plaster, enamel gate paint and builder's sharp sand. These three apparently incompatible materials, intentionally suggest levels of human interaction and experience, the unexpected combination highlighting an inherent risk of deterioration. She exploits the fragility, in terms of longevity, of both the ordinary everyday materials she is using and relationships between people. These are forms that mirror the unremarkable day-to-day functioning of human relationships, posing the question: value or futility? …
…A choice well made since it resulted in her being awarded the Somerset Art Works one year Bursary in conjunction with Cavaliero Finn to develop her work within the context of the marketplace. So essentially it launched her career, post degree.
Read the full article here p18